A
digital platform

for

financial advisors

that allows their clients to meaningfully engage with their

financial goals, products

and ultimately their

financial advisor.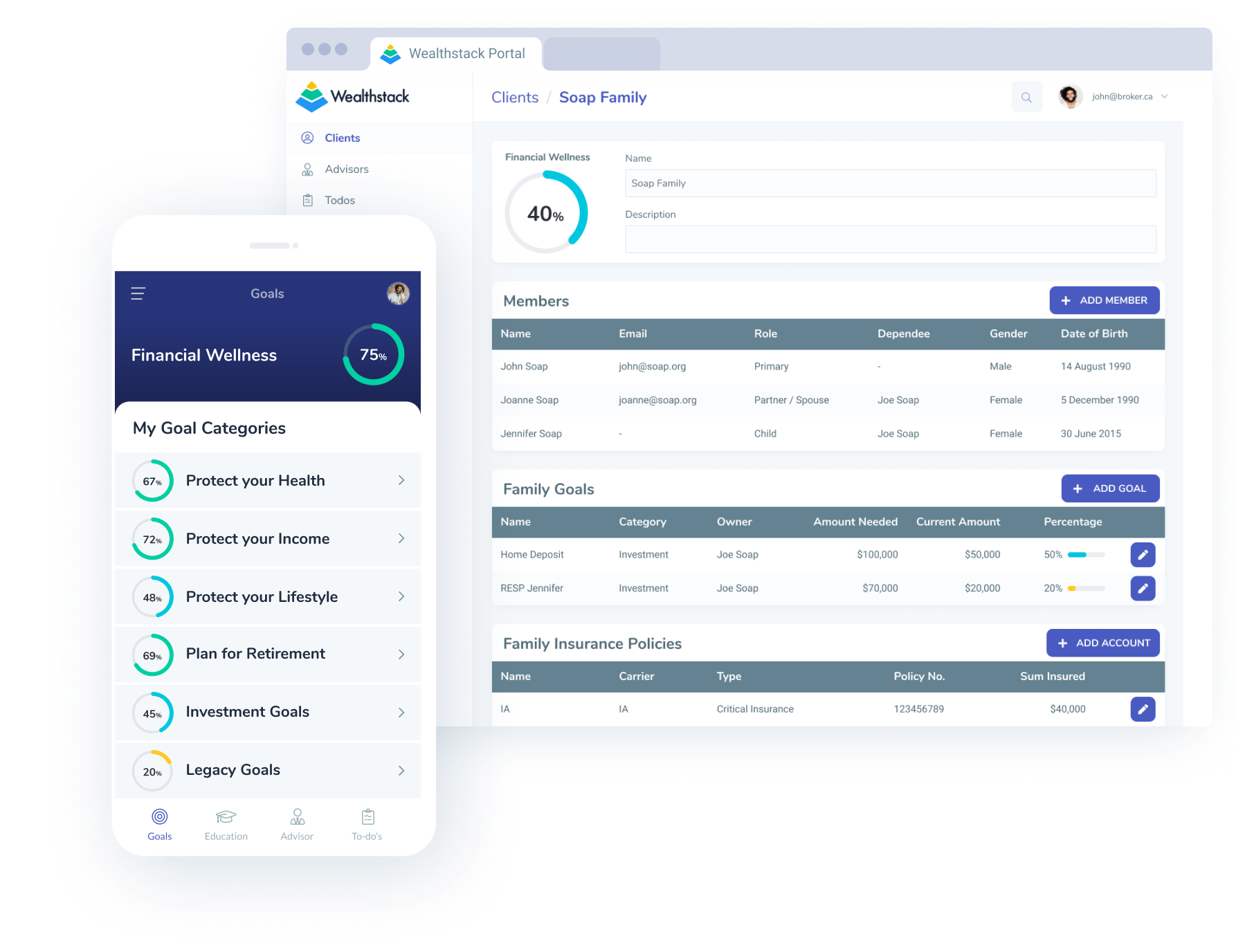 Consolidate your clients' data in one portal.
We make sure that you and your clients have the means to consolidate all their financial goals, investment products, and insurance products into one portal.
Provide an intuitive digital tool for your clients.
We provide your clients with your own branded mobile app on the iOS and Android platforms so that they can track their financial goals, update information and purchase more products from you.
Digitize and scale your financial advice.
We allow you to work from anywhere you wish. Our digital process allows you to provide the same level of service to your clients with minimal effort.